At ODA, we design industry-leading refrigeration systems that set the benchmark in the sector, we're well recognised for this and it's something we are very proud of.
Our reputation is your guarantee that we know our market and we know how to deliver on your project.
Leveraging our team's experience to the full, our engineering expertise is unrivalled and trusted by our clients who need to know they can count on their design team for accuracy, efficiency and consistency in refrigeration system design excellence.
We provide detailed, innovative and co-ordinated designs that support cutting edge technologies and meet the demands of the modern building environment. Where projects require a co-ordinated and integrated approach, ODA provide full mechanical and electrical design services as well, thereby saving time and cost and creating efficiency with one point of contact for design.
Our project lead and their team work closely with clients right from the start to develop cost-effective, environmentally friendly and energy efficient refrigeration solutions.
We pride ourselves on design detail, engineering simplicity and operational quality.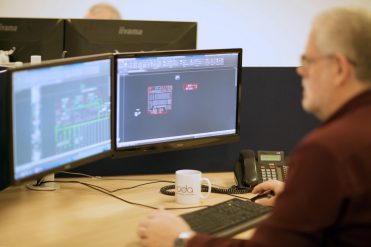 Vision & Values
We have a simple vision: to be the very best at what we do. Our people and our values are at the heart of that vision.
Our people power the business. They respond to challenges and harness their skills to offer solutions with unprecedented levels of detail.
They share knowledge and expertise, and build the relationships that keep the business going. They are our biggest asset.

– Roger Mapperley
Director and Principal Design Engineer
Simplicity
At ODA we like to keep things simple and precise. We provide efficient, cost-effective solutions on time and as specified. Everything is transparent and we take the lead to make things easy for our clients.
Efficiency
Our clients can't afford delays, so we respond quickly to challenges, work flexibly and adapt to the demands of each project. Communication channels are kept clear and teams held accountable to prevent unnecessary delays to the overall programme.
Flexibility
There isn't a one-size fits all solution to any project, so we take a flexible approach. We work on projects of all sizes and to any brief, developing adaptable and adjustable solutions. We take into account site restrictions such as footprint size, noise requirements and alternative solutions, to produce a refrigeration system perfect for your cooling and refrigeration requirements. For certain projects we extend our service portfolio to include mechanical and electrical design integration.
Honesty, integrity & trust
We like to build relationships with our clients. We do so through open and honest dialogue. We offer feedback and invite it too. It keeps us grounded, builds trust between our clients and ourselves, and helps us to maintain high standards and to deliver the very best for our clients.
Core competencies
Precision design
It's all about the detail. At ODA we provide completely bespoke refrigeration, mechanical and electrical design services to each of our clients. Whether for a small or large project, our design engineers will take a consultative approach, working with you to gain a complete understanding of the project requirements from the very beginning. We will probe and question the objectives and we will draw on our vast experience to find a design solution that is engineered to the absolute best outcome.
Technical expertise
With unrivalled knowledge and experience of refrigeration systems, natural refrigerants and heat recovery applications, our qualified engineers use grounded techniques and innovative thinking. They design the most cost-effective, environmentally friendly and energy efficient engineering solutions just for you. Our technical expertise extends into full mechanical and electrical design for those projects that benefit from a one-stop design solution.
Unrivalled experience
There are few challenges we haven't faced or difficulties we haven't overcome. We've worked for small clients, large clients, household names and some that are less well known – each relies on our experience and skill. They have total confidence that our solution will deliver for them.
Interested in working with us?